The excitement of moving to a new city or country can instantly turn into a nightmare if you don't follow the right directions. Moving company in New York City understands the mixed feelings of moving to a new place and leaving the memories behind. It is challenging to recreate new memories or routines. Something that might change the whole scenario and make things much more stressful.
And if you are up for an inter-state or country move, it can be a lot more than just packing and moving. It is about changing weather conditions, culture, lifting heavy objects, ensuring that everything is on the right track. Because unlike local moving, you can't come back the other day and pick your things. The process needs to be smooth, and besides that, it should be stress-free.
Make Music Your Companion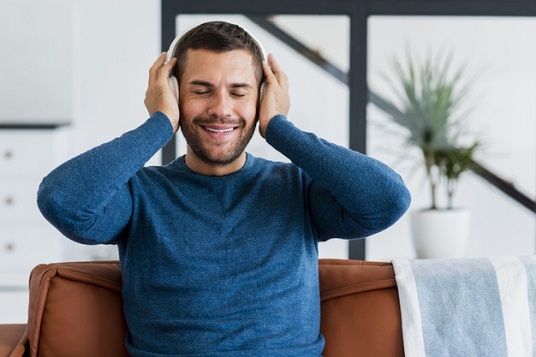 Music has the charm to make people happy. It can make even the most labor-intensive tasks a lot quicker. It acts as a mood-boosting entity that enhances the levels of bliss hormones in your body. Add a playlist in the background, and packing chores will not be tedious anymore. In fact, you will start enjoying everything that will improve your efficiency a lot more than otherwise.
But, don't stick to a single number or a playlist. Add different playlists for different moods and start with your chores. This will make you feel relaxed. And will add to the energy levels automatically.
Keep Enough Snacks Around
If you feel hungry or thirsty, nothing will work in your favor, and the chores will start feeling more harder. You might not understand it at first. But, you will start losing your focus and start doing things a lot slower. In fact, such situations might make you feel miserable during the entire process of packing.
So, keeping snacks and drinks will make sure that you are completely hydrated, and your sugar levels are up to the mark. Ultimately, it will stimulate your mood and will trigger your body to work faster.
Pack Using Smaller Boxes
If you have to fill something big and pack it, it might be overwhelming. But, if you do the same thing using a smaller version, it will feel less tedious. That's how human psychology works. The amount of energy spent will be the same, but the visual will trigger the brain otherwise. Plus, you can move such boxes quickly. Therefore, you will have to spend less energy as compared to moving the large boxes. But, that does not mean you have to pack everything in smaller boxes. Use a mix of both to maintain the right balance. This will help the best local movers NYC to keep things much more strategically.
Give Away Rewards
If you wish to involve kids and other housemates in the process of moving, then keeping a reward system will turn this monotonous task into a fun-filled activity. Keep rewards like food coupons, or movie time, or a day out. Anything that you think will encourage them to start helping you.
Keep a List of Local Attractions
Of course, finding the right moving company in New York City must be on your list of priorities. But, alongside, make a list of site-seeing areas that will come in the way to make the travel smoother and memorable. In spite of rushing to reach the destination sooner, why not make the entire journey worth your memories that you will cherish for a longer time.
Feast Yourself at a Local Restaurant
Keep your stress and worries on one side while moving and gift yourself a good meal. It is a perfect solution to boost your mood. Research and find some good restaurants along your way. You have all the right to spoil yourself after doing so much labor-intensive and mind wrecking chores.
To Sum it up
Long-distance moving can be extremely daunting. Include some enjoyable tasks and make it something more exciting without adding on any more tensions. This will help to make a way to a stress-free moving. But, before anything, talk to a moving company in New York City and ask for an estimation first.