Scams are a reality. Ever fell in a trap? Well, I hope you never do—especially while hiring a moving company in NYC. Shifting to a new place can be a stressful experience. So, you need to hire movers which are trustful.

What is a moving scam?

Any unlawful practice or transaction performed by a moving company which results in a significant loss to the customer can be termed as a moving scam. According to the BBB scam tracker, there have been over 169,552 cases of scam. The number surely points to the fact that scams are pretty common and can affect anyone.

There is no single way in which a company can scam you. Miscreants always find different ways to scam you.

Here are some ways they might scam you: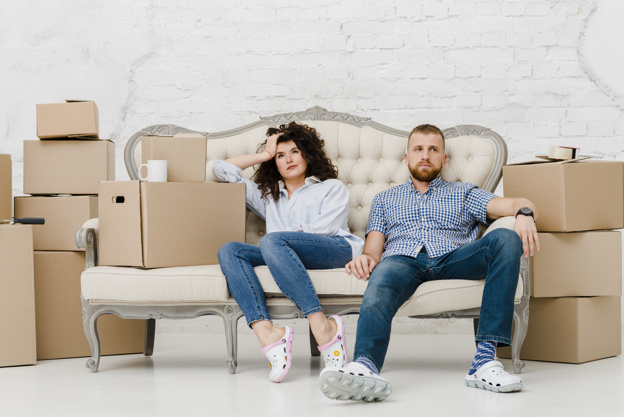 They won't turn up

This case happens when the moving company takes the payment in advance and doesn't turn up on the day of moving. So, it's basically like you've paid to get shifted but the company vanishes on the scheduled day. Well yeah, it means that all the payment goes waste.

They escape

Yeah, it literally means they escape. In this case, the movers arrive at your place, pack your belongings, load it up, and drive away with your valuables. What next? Well, your goods are gone. The company literally ran away with it. Did you expect such a twist in the tale? Surely, you wouldn't expect a mover to pack your valuables with care only to steal it away from you.

Honestly, that's pretty harsh when you're at the receiving end of it. You surely need to be vigilant to prevent this.

How to spot a scam while hiring a moving company in NYC?

Check if they answer your questions

Naturally, as a customer, you'll have questions. You have every right to clarify your doubts before you hire someone. Most experienced companies acquaint their customers with enough information to ensure the move operates smoothly. For instance, they'll guide you through the claim filing process to prepare you for any possible issues.

If you request the same information from a bogus company, it will resist sharing this information with you. They'll try to manipulate you and deter you from knowing this valuable information.

Ensure if they own moving trucks

It's logical to expect that a good moving company has moving trucks. They take full responsibility for the goods you own and transport it with safety. If the company is fake, it will use unmarked trucks. Reason? Because when they run away with your valuables, they don't want to be tracked. Simple logic!

Check their USDOT Number

The law requires every mover to have a registered USDOT number. It serves as proof that the company is legal. If the mover refuses to share the number or doesn't have one, it means that it's not operating in legal boundaries.

Tips to prevent a scam

Ideally, you should hire a company which is certified and experienced. This can ensure that you'll receive quality service. Good movers are serious about their reputation. So, they'll never indulge in something that tarnishes it.

Keep an eye on companies which request an advance payment

Most companies request advance payment only as a token to finalize the deal. Outstanding payment is paid after the shifting process is complete. So, that's how it should be. If the company requests full payment, it's a red flag to consider your search elsewhere.

Look at online reviews

The reviews and ratings can be pretty helpful in knowing where the company actually stands. If the response graph is towards the positive side, it means that the company is trustworthy. On the other hand, unsatisfactory reviews mean that the movers are not good enough to be hired.
So, these pointers will surely prevent you from being a part of the scam. Ideally, you should hire a reputed moving company in NYC to shift your belongings with safety.