We, as humans, tend to keep going forward towards our goals and dreams. In the same light, we often have to move to a new place. In every city, at least fifty moves are made daily, and no doubt, most of them happen smoothly. But this will be possible only when you have hired a quality mover.

There are a lot of moving companies available in each city, and it becomes a challenge to choose the best movers among them. There are many frauds, operating fake moving companies in order to grab people's belongings. Thus, you should be aware of while approaching such companies. After all, it is a decision of carrying your much-loved belongings.

In this post, we are going to discuss the top tips which you should keep in mind while hiring a moving company. So, without any further delay, here are those tips:

Moving Inventory
A genuine moving company will first ascertain the weight and bulk of your belongings. An estimator from the moving company makes this ascertainment. He checks all the storage spaces on the house, such as cupboards, bookcases, etc. The price which your hired moving company is charging is usually based on the space in the truck which your belongings are occupying and their weight. That's why you should be able to understand this estimate.

Don't Make a Collective Payment
Most of the reputable companies don't ask for the collective payments before the move. You should pay only at the time of delivery of goods. If you pay in advance, then you will have no control on the movers.

Avoid The Moving Companies Which Switch Their Name
Some companies try to escape from the authorities by operating under different names. So, make sure that the moving company that you are hiring has a local address. When you are having a conversation with the moving company's staff, ask about their company's full name and other essential things.

Get a Thorough Walkthrough
If the estimator has a quick walk-through at your home without noting anything, then he is an in experienced guy. Experienced Manhattan movers say a good estimator will always ask you about the things which you would like to move to your new house. So, you must be prepared for this question. You should make a list of belongings which you want to have on the truck, which you wish to donate, which you want to put on a yard sale etc.

Ask For The References
You should get the references for the good movers and packers from your friends and relatives. People usually feel happy to share their experience regarding the service which they have got. You can even ask the movers which you want to hire, about their 2-3 recent customers in your area.

Avoid Packing Cost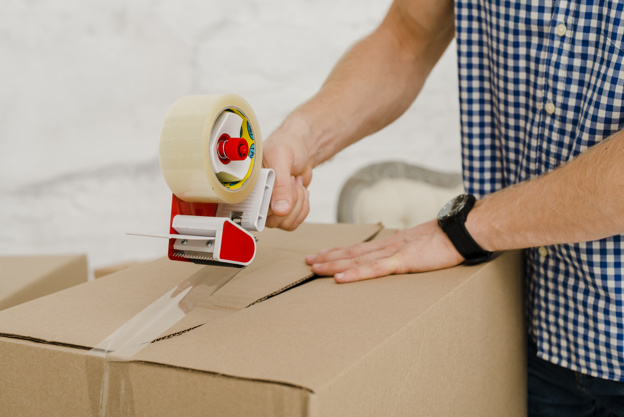 When you allow your movers to pack your belongings, then they may charge the higher prices from you. Moreover, it may happen that while packing your fragile property, they may damage it unknowingly. Thus, you should pack your belongings yourself, especially the fragile one.

Beware of Extra Fees
Are you moving from or to an apartment which is on the 10th floor? Or is your new home situated on a narrow street? If yes, then the chances are that your movers will charge extra to you. This is because the movers have to negotiate with stairs/elevators while handling the belongings. Also, to deliver the goods in a narrow street, they have to use a small truck there.
Moving to or within NYC is always a daunting task, especially if you are experiencing it for the first time. Above discussed are the things which you should keep in your mind while hiring local moving companies NYC. Doing so helps you to make the task more relaxed and less demanding.