Moving offices in NYC is always a big challenge. However, with the right professional office movers NYC like Movers Manhattan; the process can be simplified, efficient, and streamlined. With our years of expertise in this field, you can always rest assured that the process will be seamless.

Manhattan Movers are renowned as the area's premier office relocation services. We have moving experts that are proficient in the art of relocating all of your business items. Plus, we never cut corners while packing, loading, transporting, and unloading your office inventory.

Here's Our Full-Service Approach to Office Moving
First, we take the time to understand your timeline, budget and needs precisely. Only then we offer solutions to ensure you get exactly what you're demanding for. Once your side makes the decision, then we execute our further planning.

For IT & Electronics, our team carefully bubble-wrap and label the individual components. Then a packing specialist places them in thick rolling corrugated bins to transport them carefully.
Our moving service always employs a disciplined approach when shifting your office commodities.

Then comes the furniture. Our team of furniture specialists is skilled at dissembling, inventorying, transporting, and again reassembling your existing workstation frame and free standing furniture. What's more? We can help you create a space plan layout that maximizes productivity within your organization.
Lastly, we handle the document moving. To ensure the secure shifting of your files, folders, and other documentation; our experts utilize sturdy wooden bins. These bins are known to be the most reliable, efficient, and pioneering way to convey the contents of file cabinets, bookcases, and other paperwork.

We Safeguard Your New & Old Office During the Move

Many inexperienced moving companies damage carpets, walls, or other infrastructure during the move. The reason being, they're just concerned with getting a move done quickly rather than effectively. Plus, to reduce the investment cost, they employ inexperienced workers.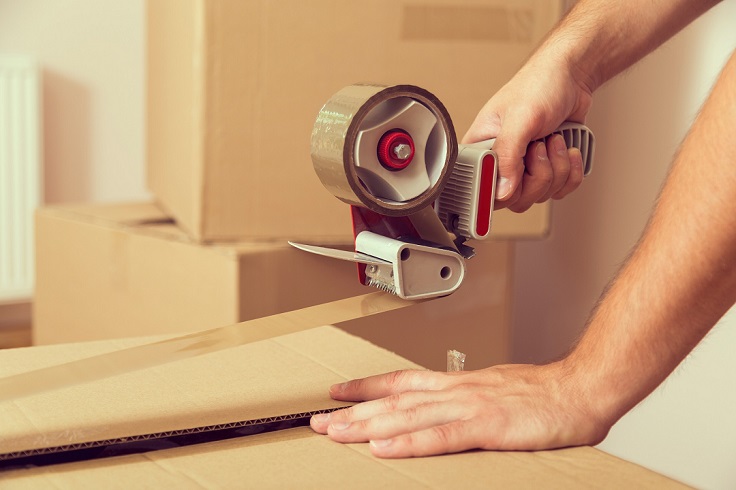 On the contrary, Movers Manhattan is committed to safeguarding office buildings that we're relocating customers in and out of. As part of our legacy to provide top-notch office relocation services in NYC, we make use of innovative techniques to eliminate common damage problems associated with a move.
We preserve carpeting by using Masonite runners on the hallway floors; doorways by sticking bumper pads to the doorjambs; and main doors by wrapping them with door pads. All and all, whatever the area of your office may be, we, as your office movers NYC, provide you the service worth of your every penny spent.

General Queries Of Users
Here are some of the general queries of those who come to us for commercial moving.

How long in advance should I start to plan for a business move?
Big businesses start preparing for a move a year in advance. But this is not for everyone. Planning your move as soon as you can is always a good idea. You can even just create a rough plan on paper. You might need to submit some documentation to the building owners, PO's to create; and board meetings to have a mutual decision on the "move". As an additional help tip, it is always best to contact office movers NYC as early as you know you are moving. This way, your mover can create a timeline. However, if you need to plan a move last-minute for any reason, don't fret. We are ready to assist you, and our moving specialists will work diligently to get you settled in time.
What are the working hours of office movers NYC? Is there any after-hours fee?
To reduce downtime, many businesses prefer to move after their working hours or weekends. Also, some buildings do not allow moving during the day. Considering all this, we at Movers Manhattan work at flexible hours to get the services you require any day of the week at any hour. Our schedule is made on a first-come, first-serve basis; hence; one must contact us in advance so we can ensure to have the date and crew reserved.

We have no clue where to start? What should we do?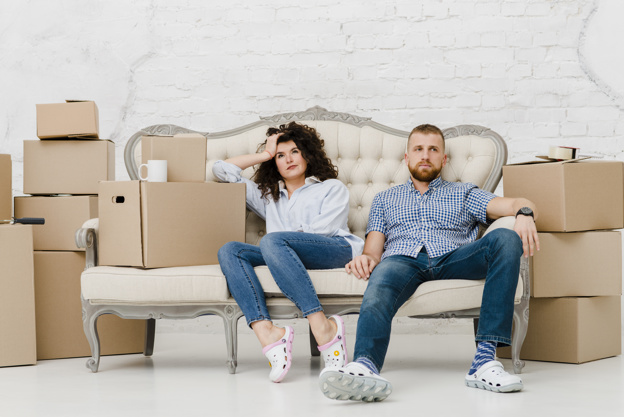 The first step is to evaluate your needs. Once, that is done, we can create a plan that you satisfy all of your requirements. Then we will assist your key employees on how to prepare and arrange your moving boxes and luggage. Overall. We make a business move simple and efficient.
How much office movers NYC charge to move an office?
There are several variables we look into when charging for the move. These variables include – the distance between buildings; if there is the elevator or stairs in the building; and the walking distance to the parking area. The amount varies according to these factors. The best approach to get an accurate estimate is to schedule a consultation with one of our move planners. Not only you will get a guaranteed price but also the work timeline for the move so you can plan downtime.
Some Worthy Tips By Movers Manhattan For Your Office Move
Plan Your IT Relocation In Advance
You must plan your IT relocation in advance. In the months leading up to the move, program a site visit to review network cabling requirements. Reach out to all carriers, Internet Service Providers, and technology vendors to inform them of your move date; so that they can also plan accordingly.

Evaluate The Networking Equipment
The office move is considered as a good time to update your networking equipment, in case it is aging. You must plan it as your network is set up and running in the new space before moving day arrives.
Request a Free Quote for Expert Office Moving Today!
Movers Manhattan is one of the prominent office movers in NYC that has the expertness to execute office moves right in the area or anywhere around. Our services are designed to deliver our customers the quality standard they expect—at a cost that fits their pockets. Request a free quote for your office moving today through our online form.