Planning a winter move in NYC might not sound like a smart idea to you. But it can be genuinely advantageous if looked from particular perspectives and prepared well. This post will outline why moving in winter makes sense and how to plan one.

Why Consider A Winter Move
Movers are often less busy in winters; hence, you can schedule your appointment at ease. Also, you will be charged less than the moving prices in the peak season. Apart from that, you get lower rental rates in winters as compared to summer months. For example, last year the cost of one-bedroom units in Morning Side heights was $2,973 in December; and by July, it had reached up to $3,352.

Moreover, you will also save broker fees. When you rent an apartment in NYC through a broker, especially in Manhattan, you need to pay a broker's fee. Typically, it is equal to 10 to 15 percent of the first year's rent.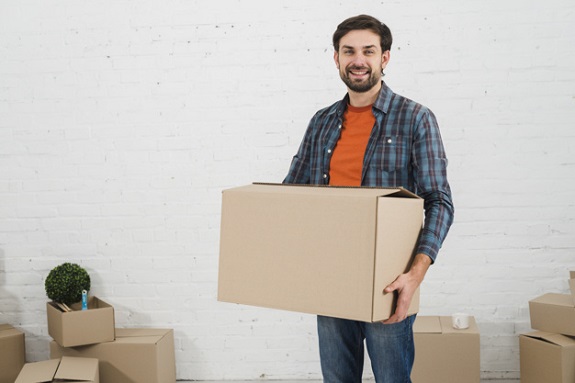 Experienced Movers Manhattan NYC says, in winter vacancies soar and there are very few prospective tenants on the market. As a result, the broker's fee is most likely to be paid by the owners to get a renter. All of these make winter appealing for your move. Now let's have a look at how to plan for it.
Things You Must Note When Planning a Winter Move
As said above, winter moving is not tricky when smartly planned. Here are a few of the most important things to count in this regard:

Make Your Plan Flexible
Winter in NYC is extremely unpredictable. You need to be prepared for anything. Keep an eye on the weather forecast for your moving week and date. Reschedule your move to another week or day if the weather is not favorable on the chosen day.
Get Yourself Fully Prepared
Moving day is always pretty busy, so you must get yourself prepare ahead of time. And it only includes one thing – packing. Ideally, one must have everything packed and ready to go before the movers show up; so that you no need to run around things at the last minute. Above all, packing done early saves you a lot of time on a moving day; which you can use to focus on other crucial tasks.

Secure Your Items
Winter brings along heavy snow and rains, so you must pack your items accordingly. Moving boxes bounded with packing tape can be used to withstand a drizzle. However, if there are chances of torrential downpour, you must go for plastic totes instead of standard cardboard boxes. These are available on rents by most of the local moving companies NYC. 

For the artworks, wrap them in plastic or cover them with trash bags. This will prevent water interaction. You may also use any clothes or textiles to be packed in trash bags for more security. Heavy blankets can be used to wrap wood or fabric furniture to get a shield against light rain. In case you are expecting heavy rain, shrink-wrap the furniture items in plastic films.

Buy Yourself Extra Time
When the weather isn't convenient, it's better to plan for delays. Snow, heavy rains delay not only the travel time but also the loading, unloading, and settling time. All and all, you must buy yourself plenty of extra time to complete the move. As expert Movers Manhattan NYC says –
It's always better to finish earlier so you can avoid paying for extra time at the end of a move.