Relocating is hard. Buying packing supplies, packing things in protective materials, loading boxes in the truck, unloading and organizing items in the new. These tasks can take a lot of time. Booking professional Manhattan movers can help you simplify the moving job. However, it's good to do some of the moving tasks on your own to save some dollars. Additionally, you need to start preparing for the move, especially when moving hundreds of miles from your current location.

So, how to prepare for your long-distance move? Read on to learn more.

Long-Distance Moving Tips
Start Planning ASAP
Moving long distance is totally different from local moving. Unlike the latter one, it's not easy to visit your previous location to bring the items you forget at the time of moving. Thus, you should carefully plan for the move. Write down everything related to moving—from packing to unloading.

When planning, you should also specify the estimated time of completion of every moving step. This way, you can easily determine the progress of each phase, and reduce stress.

Ask For Pricing Estimates From Multiple Movers
Since you're moving hundreds of miles away from your current home, you should do everything to find the best long distance movers in NYC. Do comprehensive research online, and make a list of moving companies. You should ask for moving quotes from at least 3 companies prior to the move. This will give you an idea about how much money you require, how to prepare for the move, etc.

After you have collected quotes from moving companies, compare their prices and services, and select the right company.

Update Your Important Documents
You're moving to a new address, thus need to update it on your documents such as driver's license. Do a quick Google search and check how can you update your details. Different registration processes may take different times when it comes to updating addresses. Thus, consider updating your details ahead of your move.

However, you should also update your new address on shopping sites so that you don't have any problem when ordering items and getting them delivered. Updating new details is important, and you shouldn't ignore it.
Buy a Moving Insurance
Most of the people think that buying moving insurance is just a waste of money. But, it isn't actually. Getting an insurance policy gives you peace of mind that your items will be delivered to your new home safely. In case you find anything missing or damaged, you will get full compensation for it.

Many companies usually provide a limited insurance policy, which doesn't provide complete protection. So, always have an open discussion to Manhattan movers regarding this.

Don't Pack Items You Don't Need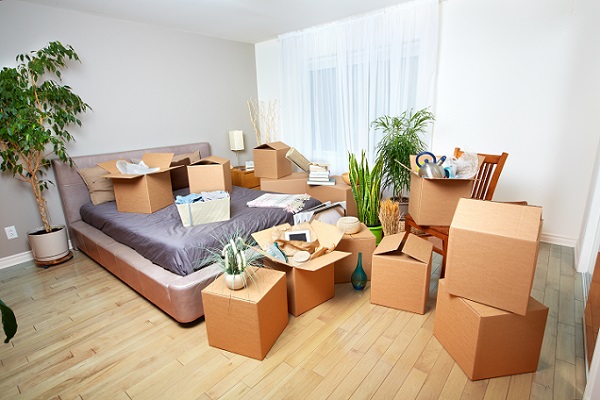 In your home, there might be a wide range of items, you no longer require. So, there's no need to pack and move them. This way, you can save some dollars. Moreover, you can sell these unwanted items, and earn some money. It's like killing two birds with one stone.

Consider packing the household items by room or area. This will help you simplify unpacking and organizing tasks after the move. If you have a large desk, you can put small items in it. This way, you can reduce the number of boxes to be moved.

Label All The Boxes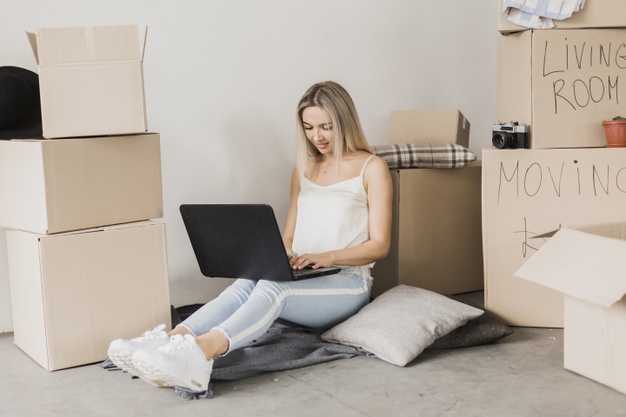 Labeling is important. This will help you determine what's inside the box without opening it. Thus, after the boxes are delivered to your new home, you can place them to their respective places, thus reducing stress when organizing things.

However, you can also designate different colors for each room—by using multicolor labels or writing with color markers.

If you're concerned about losing your items, you can write your new home address and phone number on one corner of each box.

Move During Off-Season
Moving costs depend on when are you moving. If you're relocating when everyone is moving, you have to pay more. If you can, consider moving during the off-season. This will help you save hundreds of dollars and make your move a lot easier as well. If you can't wait till off-season, consider moving in the middle of the month or on weekdays.
Wrapping it up—preparing for your move is quite a difficult process, especially when you're moving long-distance. As it's not easy to make multiple trips to your current home, you have to plan in advance to get everything moved in one go. Make a list of items you want to move, so that you don't have any problem packing and loading them. Create another list for items you don't require. Don't pack unwanted items, but you can earn money selling them instead. Buy a moving insurance policy, which will give you peace of mind that your items will be delivered safely.
Hire professional long distance movers in NYC for hassle-free moving services.